UNSER TIPP! KARTEN SICHERN!
MATT EPP mit Band am 1. November 2018 um 20.15 Uhr im Apex. Vorverkauf: Apex, ReserviX, alle öffentlichen Vorverkaufsstellen.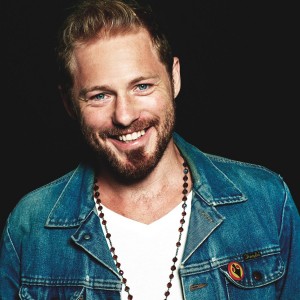 "…the main thing is that Matt Epp is simply one of the best of a generation of fine songwriters emerging in this country over the last decade or so, and carrying forward the torch of Canadian songwriting that goes back to Lightfoot, Mitchell, Young, Cohen and Cockburn. It's what we're really good at."
—Gary Cristall, Vancouver Folk Music Festival
---
Some people spend their whole lives searching for the path that might bring them home. But it's often not just a single path that leads them there: one route can lead to another, which might lead to a long and winding road that drops you on the shore of a massive sea that you've no choice but to set sail on. The most important part of the voyage, regardless of which paths you take, is to know your true destination. And veteran troubadour Matt Epp knows his destination.
Matt's existence has been in constant flux since he was a teenager, living everywhere from the desolate Prairies to the bustle of big cities, and hitchhiking all over Canada in between. This wealth of experience has turned him into one of the country's best live acts and most valuable artistic exports, a rare performer with the ability to take you into his world and make you feel like, in an instant, a true friend. His knack for transforming theatres into living rooms is almost un-paralleled, and has translated to major touring success overseas. Matt is a genuine global ambassador, but resides in an empire of his own making: Amoria, a spiritual space built on the message to love and serve one another. His band, the Amorian Assembly, provides the sonic muscle to deliver that message across countries, whole continents, and most importantly, hearts.
But after eight records of world-class songwriting, constant national and international touring, a loving and dedicated fan base, and building himself into a well-oiled music machine, Matt knew it was time to explore a new path. And that path bas been providing the inspiration for his most electrifying and heart-wrenching music to date.
With Ready In Time, produced by award-winning producer Rusty Matyas (The Sheepdogs, Imaginary Cities), Matt Epp continues working through the artistic rejuvenation he began with Luma. The record packs big sounds and ideas into its relatively short length, like the orchestral pop of "Let Her Know", a McCartney-esque thrill ride, and the pensive, 80s-inspired big city groove of "Cash & Blood". Epp's incomparable gift for storytelling shines clear through the heavy, fuzzed-out overdrive of the title track and the nostalgic Americana of quiet goodbye anthem "Hard To Say", a memoir his grandfather's immigration to Canada. Ready In Time reaches its shimmering pinnacle with the piano-driven "North Star", an uplifting, masterful ode to following your own path to your true home. Epp explores his latest personal journey using both concise and broad brush strokes, painting his most fully-realized work to date: A piece of art not only incredibly personal and singular, but also one that any human being can feel a part of themselves in. As with all of Epp's albums, Ready In Time challenges the listener to see their world, their community, their loves with open eyes, and to do right by them.
Through 2015-16, Matt will be taking that challenge alongside numerous audiences and new friends around the world on his tour for Ready In Time.